Lucenline supplies you with a fully integrated measurement system based on state-of-the-art products manufactured by Lucenline and Siemens. Our engineers and project managers are ready to help our process industry customers meet their system integration objectives. Our objective is in line with yours – to provide an integrated measurement system that will deliver accurate, reliable measurements with the lowest overall cost of ownership.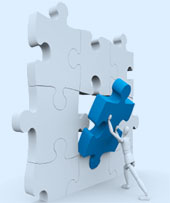 The Lucenline Approach to Systems Integration
It is important to thoroughly understand the requirements of the customer's personnel who will "own" the measurements. We normally perform a customer plant survey to define project requirements and develop a preliminary engineering estimate.
Justification
We then determine the return on the project's investment and submit it for customer approval.
System Design
We form a project team which is led by a project manager. The project team, under the leadership of the project manager, completes specifications for all hardware, engineering, and design concepts. They also prepare quote requests for all third-party equipment, if required.
Assembly/Integration
The project team assembles the entire measurement system. They check equipment interconnects and networking and validate reporting systems.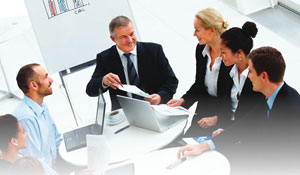 Inspection/Acceptance
With all equipment installed, the project team tests the integrated system as a complete package in a controlled environment. Before shipment, the customer accepts the project and approves it for delivery.
Field Installation
The project team moves the system to the plant site for installation. They connect all utilities and sample lines and terminate all field wiring. Service personnel review the complete installation, and qualified service personnel commission the analyzers and validate the integrity of the sample system, calibrate the analyzers, and verify data that will be available to the customer's control system. The project team then turns over the system to the customer for online operation.
Proven Project Solutions
Lucenline unique blend of analytical expertise and process knowledge is unmatched in the industry as we have committed our best resources to provide you with total systems solutions.